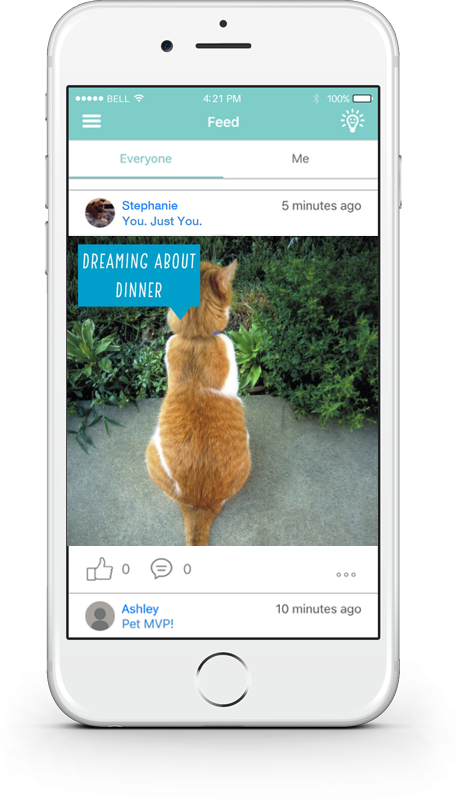 Pet Days App
---
To comply with my non-disclosure agreement I have omitted any confidential information and design process documentation.


Summary
---
Pet parents want to capture and share every moment of pethood. We invented PetDays to serve as their baby book and place to show the bond they share with their special pet. Taking insights from Baby's Firsts app, we reused the technical framework and re-positioned it for a much larger market.


My Role
---
I provided the overall user experience strategy including user research and usability testing and some marketing strategy and design support as needed. I worked alongside two visual designers to create the app's branding and in-app content designs. I also prepared presentations, status reports and assisted with stakeholder pitches.

Our guiding design principals are empathy for our users, clarity, efficiency and consistently of design choices, and an aesthetic that delight our users. All design decisions should be measurable and contribute to driving established KPIs. Success should be repeatable.


The Problem
---
Pet parents love capturing everyday moments with their pet but wanted an easy way to preserve these moments and share them on a photo sharing platform dedicated just to pet lovers.


The Process
---
We used Lean UX principals paired with Agile product development methodology to quickly discovery user needs through surveys, unmoderated remote user testing, and customer service feedback. We prioritized feature implementation based on what was of the most vaule to users and what we could implement and learn from quickly. Usage data, usability testing and customer feedback was analyzed to contribute to the next round of product improvements on our backlog.



Developer
---
Jybe Mobile
Video and Animation: 19 Below